Episode 71 – It's All in Divine Order…Or Is It?
The words, "It's all in Divine Order" are thrown around a lot, and they mean different things to different people. Two common interpretations are that everything happens in the right and perfect time/way and/or some outside power has created the current state of affairs for some purpose – maybe for us to learn. We turn to these ideas when things are chaotic/challenging/unpleasant or when circumstances force us to be patient. In this episode Rev. Carol introduces another way of looking at Divine Order – that it is not so much a state we are in, but the primary Universal Law by which all things come into existence. We are the ones ordering what happens! In this episode we engage in dialogue on Divine Order, particularly in light of the recent tragic mass shootings in El Paso and Dayton.
NOTES:
Divine Order as a state of being implies that an external force has ordered it and it is part of your path.
Redefining Divine Order as a Process we are immersed in, and the primary Universal Law by which all things come into existence.
Divine Order is a Spiritual Law
We use this Law to manifest everything
We can use it in or out of alignment with Spiritual Principle
It's our choice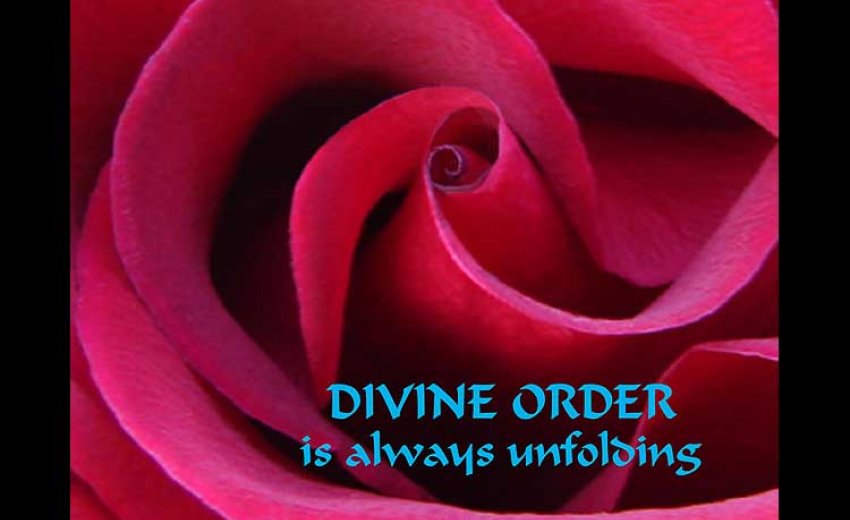 Mind – The starting point of every act and thought and feeling; the seat of perception
Idea
Expression (or Manifestation)
Divine Order is what we have ordered! It is the process of creating what is…and we can change what is by changing our mind.
But do I create all of my problems? Somewhat, but not too useful an inquiry. There is personal creation and also collective creation.
The important thing to remember is that no matter who is doing the ordering, we can each choose whether the experience has us, or we have the experience, by choosing to use or ignore Spiritual Principles
To clarify what Spiritual Principles are:
God is (within)
I Am
Love Is Truth
We are One
There is enough
We are powerful beings, worthy of Good, with agility and  creative potential
Divine Order is often confused with Divine Will and Divine Plan.
Divine Will is God's Will. It is unchangeable. God's Will is Good for All, and that we express our Divine Nature.
Divine Plan is how we choose to bring about or express Divine Will. It is not predestined by some outside power!
Dialogue Questions:
What is your understanding of Divine Order? Does the way it is reframed here influence you in any way?
Share a time when you shifted from the experience having you, to you having the experience. How did you make the shift?
When you look at your life, can you see that you have divinely ordered it? When you look at the world at large, can you see that our collective consciousness has divinely ordered it?
What do you feel moved to do next? What experience do you want to create?
How are you executing your Divine Plan for yourself?
What else does this inspire in you?
Affirmation
Divine Order is the process by which I create my life. Today I choose to move through my day in spiritually centered ways. I recognize and release limiting thoughts that block my experience of my Divine Self. My heart opens to the wisdom of God within. I receive divinely inspired ideas and allow them to shape my thoughts and words and guide my actions. When my thoughts, words, and actions are aligned with the perfect pattern of the Divine within me, all things work together for good in my life.